Who am I and how did I discover these little known anti-aging exercise secrets?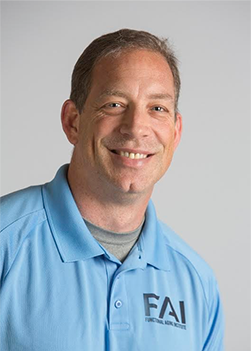 My name is Cody Sipe, PhD and I've spent the past 20 years studying the effects of exercise on aging AND working with 1,000's of REAL women just like you who are looking to be the best person they can possibly be and want to secure a healthy, vibrant future for themselves.
I've had the privilege to work with and learn from some of the top aging experts in the world to answer my one burning question, "What is the MOST effective exercise program to keep women healthy and youthful as they get older?"
But I'm not just a professor who teaches because they can't "do". I have spent countless hours training clients in my personal training facility, through University research projects, numerous community collaborations and even through online exercise programs...and getting people results they never believed possible.
Our training clients have been able to explore the Galapagos Islands on foot, jump out of zodiac boats to photograph penguins in the Antarctic, trek through the jungles of Vietnam and hike to the summit
of Mount Kilimanjaro with their loved ones. There is no reason why getting older has to mean slowing down, taking it easy, getting sick and missing out on life.
Nothing thrills me more than helping women be able to play with their grandchildren, travel the world, give back to their communities, explore their passions, cultivate new interests…all while feeling and looking great doing it.
The Vibrant Fitness Program is the culmination of over 20 years of study, research and experience.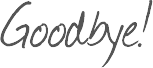 Now Just $15

Be there to enjoy every "Woohoo!", "Yay!" and "I Love You...

Meet Your Personal Trainer
Attention Vibrant Women,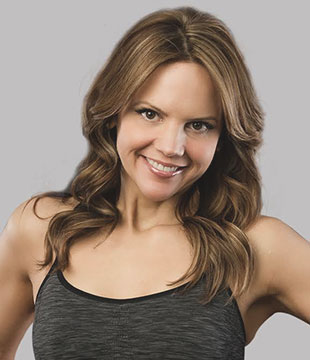 My name is Erin Nielsen and I've spent the last 18 years as a Physical Therapist and fitness professional working with 1,000's of REAL women just like you that have been struggling to lose weight and put the brakes on premature aging. I've had the privilege to work alongside some of the top Physical Therapist's, Fitness, and Anti-Aging experts in the world and have learned what really works for women over the age of 50.
I see it all the time…women over 50 working so hard but with zero results…
Because of that - most women over age 50 feel that they can never have the body they want or once had, but that is simply not true. It's all about working out with a new approach specifically designed for women over 50. I am so excited and honored to coach you through this groundbreaking new program and will be there for you every step along the way! I am living proof that a program like this works because at 42 years of age I am often mistaken for being in my 20's. These amazing results can be yours too! You can start writing a new chapter in your life - one that's full of energy, vitality, and more youthfulness. A Vibrant, Fit, and Healthy Life!

Have you started to count backwards yet?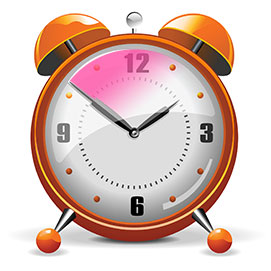 At some point we start thinking about how many years we have left rather than how old we are.
What we really should be thinking about is how many QUALITY years we have left.
The chances are good that you will live into your 90's. But what will those last 10 years look like? Sick, dependent, on a load of medications, in a nursing home?
Or healthy and energetic, having new experiences, traveling the world and creating new memories with family and friends?

The Fountain of Youth Enzyme is Telomerase
Turn On
Telomerase

and Start Turning Back the Clock

If you want to age well then you need to protect your telomeres. They are, without a doubt, the key to unlocking the secrets of aging!

Telomeres, the specific DNA-protein structures found at both ends of each chromosome, play a vital role in preserving the information in our genome. As cells divide a small portion of the telomere is lost. When telomere shortening reaches a critical length the cell dies. If there is a biologic clock to determine the lifespan of an organism it is telomere length.
Short Telomeres =
Short Life

| Long Telomeres =

Long Life

You can think of telomeres like the little plastic caps on the ends of your shoestrings (called aglets). The telomeres protect the chromosome from fraying and unraveling. Once the telomere is too short it can't protect the chromosome anymore and it dies.
CHROMOSOMES ARE PAIRED WITH STRANDS OF DNA FORMED AS THE DOUBLE HELIX

The Newly Discovered Secret Enzyme is Telomerase
Telomerase is the enzyme responsible for keeping the telomeres long and healthy. As we get older telomerase activity declines which leads to shorter telomeres, cellular dysfunction, aging and disease. Keeping telomerase activity as high as possible is the key to dramatically slowing down the aging process so you can stay youthful, vibrant and energetic at any age.
The latest scientific evidence on telomerase reveals that:
Telomerase dysfunction impairs cellular function and repair
Telomerase is a key factor that regulates aging
Telomerase activation has great potential as an anti-aging factor
Telomerase defects are highly correlated and with thought to lead to aging, cancer and Alzheimer's
Telomerase activation is a potential therapeutic strategy for the treatment of age-related diseases
But there's no way that what you do affects this genetic enzyme right? Don't you have to go through some sort of intensive medical treatment or use expensive medications and supplements?
Actually, the right exercise program can have an incredibly powerful effect on telomerase. By following the Vibrant Fitness Program you can increase telomerase activity, reduce the rate of telomere shortening and therefore delay or prevent the onset of age-associated diseases and increased lifespan.
Exercise wisely and become youthful, healthy, energetic, able-bodied, medication free, lean and strong.
How important is the discovery of this incredible Fountain of Youth Enzyme? Telomerase has quickly become the focus for medical researchers trying to find a cure for almost every major age-related disease such as Cancer, Alzheimer's, Heart Disease and Diabetes.
Telomere length is so critical in the aging process that it has even been found to be associated with the increase in sleep disturbances and poor sleep patterns as people get older!
By turning on telomerase you literally get younger from the inside out right down to your DNA.